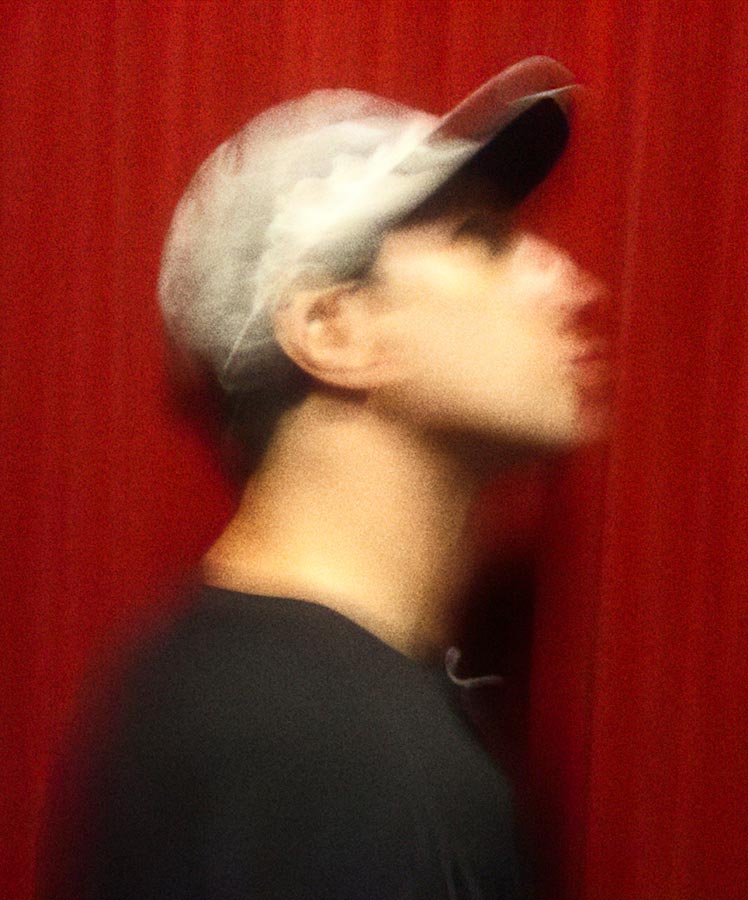 Yameen is a photographer and sifter in the land of fun. Based in San Francisco, California, he is always looking to capture the beautiful, the gritty, the absurd > the unexpected.
Biography:
It's been quite a journey for Yameen, from his childhood antics with his Fisher Price 110 film camera to high school photography class to going full-frame digital to his current fascination with medium-format. Each new piece of hardware, each new format unlocked possibilities—that "I could use this to shoot this like this" feeling kept pushing him and his craft.
In fact, it's that same creative spirit that informed his long career as a music producer: Do what moves you, make creative decisions based on what feels right. It didn't hurt that photography and music not only came from the same wellspring, but complemented each other. Yameen used his photographs for album covers, flyers, and promo material, and he shot, directed, and edited many of his music videos (and then there's his predilection for sneaking video cameras into shows and uploading the sets to YouTube, but maybe we shouldn't get into that).

Aside from that first bit of learning in photography class under the tutelage of photographic process historian, Mark Osterman, Yameen is largely self-taught. As he developed his technical skills, he developed his eye and his creative outlook. In the Instagram-dominated photo world where most people pick one visual style and deliver it relentlessly, Yameen stands out by mixing styles from day to day, and even by posting interesting mistakes as a glimpse into the process. He refuses to be bound by a single visual aesthetic and instead listens to that voice inside that says, "Yeah, that looks good."
While experimentation is at the heart of all his work, he maintains a consistent focus on documentation with, as he puts it, a pinch of irreverence. He'll take photographs not just for their artistic merit—though there's always that—but to record how things looked at a particular time in order to keep that fact for the record. So no matter what the visual style, the goal remains the same: the artistic preservation of the moment.
Exhibitions:
"Defining Images" - Photoworks, San Francisco, California (April 2023)
"ArtSpan 2023 Juried Benefit Art Auction" - 111 Minna Gallery, San Francisco, California (March 2023)
"More is More" - Hot House Gallery, San Francisco, California (March 2023)
"It's Cool to be Warm" - Photoworks, San Francisco, California (September 2022)
"Voyeur" - Queens, San Francisco, California (July 2022)

"After Dark" - Director's Choice award, Praxis Gallery, Minneapolis, Minnesota (October 2021)

"Black and White" - Decode Gallery, Tucson, Arizona (October 2021)

"Monochrome" - Analog Film Photography Association, Orlando, Florida (October 2021)

"Photo Shoot: 2021" - Black Box Gallery, Portland, Oregon (October 2021)

"Framed: Shadow and Light" - Black Box Gallery, Portland, Oregon (August 2021)

"together / apart" - That Art Gallery, Bristol, United Kingdom (April - May 2020)
Prints in collections:

Midnight Station Gallery, Marfa, Texas
Praxis Gallery, Minneapolis, Minnesota

Decode Gallery, Tucson, Arizona

Analog Film Photography Association, Orlando, Florida

Black Box Gallery, Portland, Oregon

Private: Limited edition prints held in international collections